----- Original Message -----

Sent: Sunday, July 10, 2011 1:31 PM

Subject: Anaerobic Digestion News - 2 new articles



-->

Here are the latest updates for
saleemasraf@gmail.com
"
From Newport Beach, California based energy company, FirmGreen, Inc. has made the first international shipment of its biogas cleaning equipment to the Novo Gramacho Landfill near Rio de Janeiro, Brazil.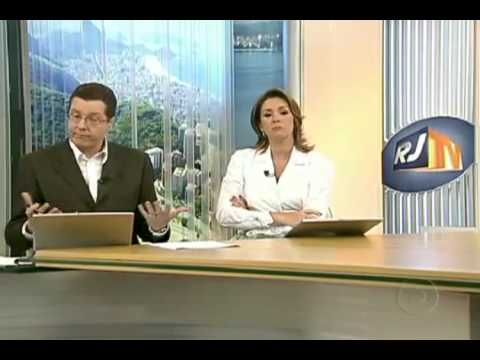 The Novo Gramacho landfill where the project is located has also been depicted in a documentary nominated for a 2011 Academy Awards - Waste Land.
In 2010, FirmGreen negotiated an agreement with Brazil's G?s Verde, S.A., which is the project developer and the plant's owner-operator, to turn Waste Land's 'dirty gas,' a natural by-product of decomposing waste, into clean usable gas using the company's proprietary technology.
The company claims that the resulting biogas is an environmental-friendly, highly useful fuel with the energy equivalent of natural gas.
Petrobras, the largest company in Latin America by market capitalisation and revenue, will use the biogas to generate over 10% of the thermal energy needed to run its Duque de Caxias Refinery.
The company claims that using the U.S. government's EPA LMOP calculator the Novo Gramacho Anaerobic Digestion Plant will reduce greenhouse gas emissions by 1.4 million metric toness, annually..
To fabricate the specialised gas cleaning equipment required for the project, FirmGreen contracted with Dublin, Ohio based Guild Associates. Guild employees are also helping start-up Gs Verde's Biogas Plant. Brazilian contractors are manufacturing some of the project's components and will take a lead role in the plant's installation.
FirmGreen's CEO, Steve Wilburn, commented, "Our world continues to face significant economic challenges, yet this project demonstrates how bi-cultural teamwork can generate hundreds of jobs, in this case throughout six U.S. states-Indiana, Wisconsin, Ohio, California, Michigan, and Texas-as well as Brazil."
The Novo Gramacho
Biogas
project is slated to begin commercial operations later this year.
Cautious response to £10m AD fund
By Steve Eminton (7 July 2011)
Recycling minister Lord Henley today confirmed details of a £10 million Anaerobic Digestion Loan Fund (ADLF) for new AD plants in a speech to the conference at UK AD & Biogas 2011, being held in Birmingham.
(Picture, courtesy: Biogen Greenfinch)
But, the announcement met with a strong response from the Anaerobic Digestion and Biogas Association which accused ministers of failing to direct councils in the direction of AD.
The Fund will be administered by WRAP - the Waste & Resources Action Programme - and will lend amounts ranging from £50,000 to £1 million to support the development of new AD capacity in England in conjunction with investment from the private sector. It aims to support 300,000 tonnes of annual capacity to divert food waste from landfill by 2015.
Delegates to the conference and exhibition, which is organised by the Anaerobic Digestion and Biogas Association (ADBA), were broadly positive about the funds. But, some had reservations, especially in terms of finance and local authority commitment.
In his opening speech on Wednesday (July 6) to the conference, Lord Redesdale, chairman of ADBA, had highlighted the importance of securing feedstock.
Responding today to Lord Henley's announcement, ADBA chief executive Charlotte Morton said: "This fund is welcome news for the industry, and will support projects which will make a real difference in starting to build up the UK's
anaerobic digestion
capacity.
Barrier
"However, it represents only a small part of the investment which is needed to take AD to the point where it is really delivering for the UK's strategic objectives – and raising finance remains the biggest barrier for projects.
"Meeting the UK's 2020 commitments on landfill diversion and renewable energy require high investment in new capacity over the next few years. That simply isn't happening while investors are being put off by mixed messages from government, and while they remain unwilling to direct local authorities to take a course they have already said realises the most benefit.
She added: "The Government needs to build on this announcement by grasping the nettle to encourage wider private finance into the market. This doesn't require more money from the taxpayer – simply clear statements that organic waste feedstock should be source segregated and prioritised for AD."
Viability
Two delegates from the financial sector told letsrecycle.com that, despite the grant, there would still be concerns about the viability of AD plants taking in waste from the household stream.
One said: "Projects dealing with farm waste and commercial waste have a more secure feedstock. There are a lot of uncertainties in dealing with waste and even more when comparisons are made to investing in other renewable energy projects, such as wind power."
Another added: "Some people in the AD sector seem to expect banks just to jump in and take a risk which we just can't do."
And, delegates to the conference also heard a warning from a top local government officer about the uncertainties that currently exist among local authorities.
Read the
full story at the Let's Recycle website.
More Recent Articles
---
Click here to safely unsubscribe from "Anaerobic Digestion News." Click here to view mailing archives, here to change your preferences, or here to subscribe

---
---
Unsubscribe from all current and future newsletters
powered by
FeedBlitz
---
Your requested content delivery powered by FeedBlitz, LLC, 9 Thoreau Way, Sudbury, MA 01776, USA. +1.978.776.9498